🤖🎨 Computer generated art prompts and responses 🎨🤖
I mostly use Midjourney.
I built httpcat.us using art generated with Midjourney v4. I blogged about the process.
---
A list of some prompts (full and partial) is linked and a gallery of some of my favorite results follows.
raven sitting on a Branch full moon, giger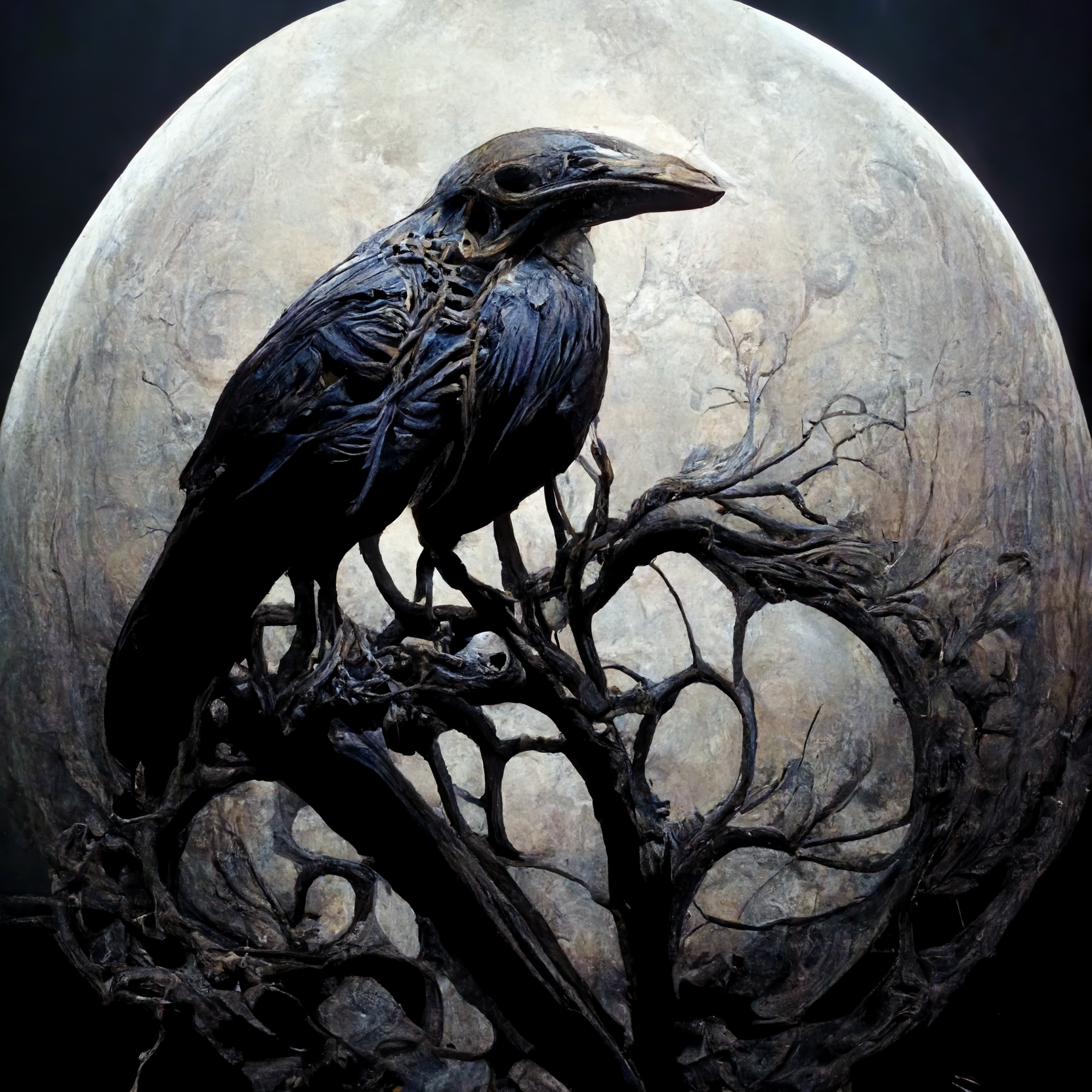 psychedelic tabby cat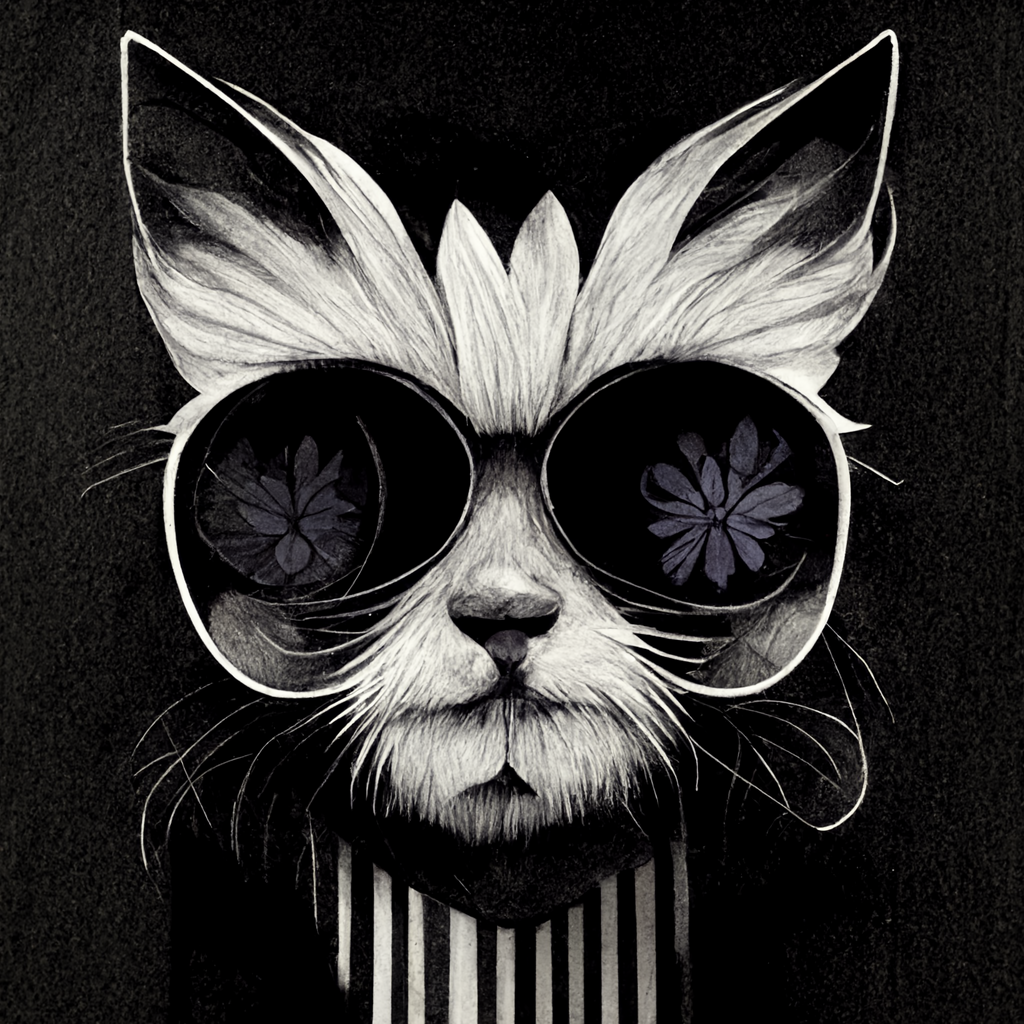 play rock music cat propaganda poster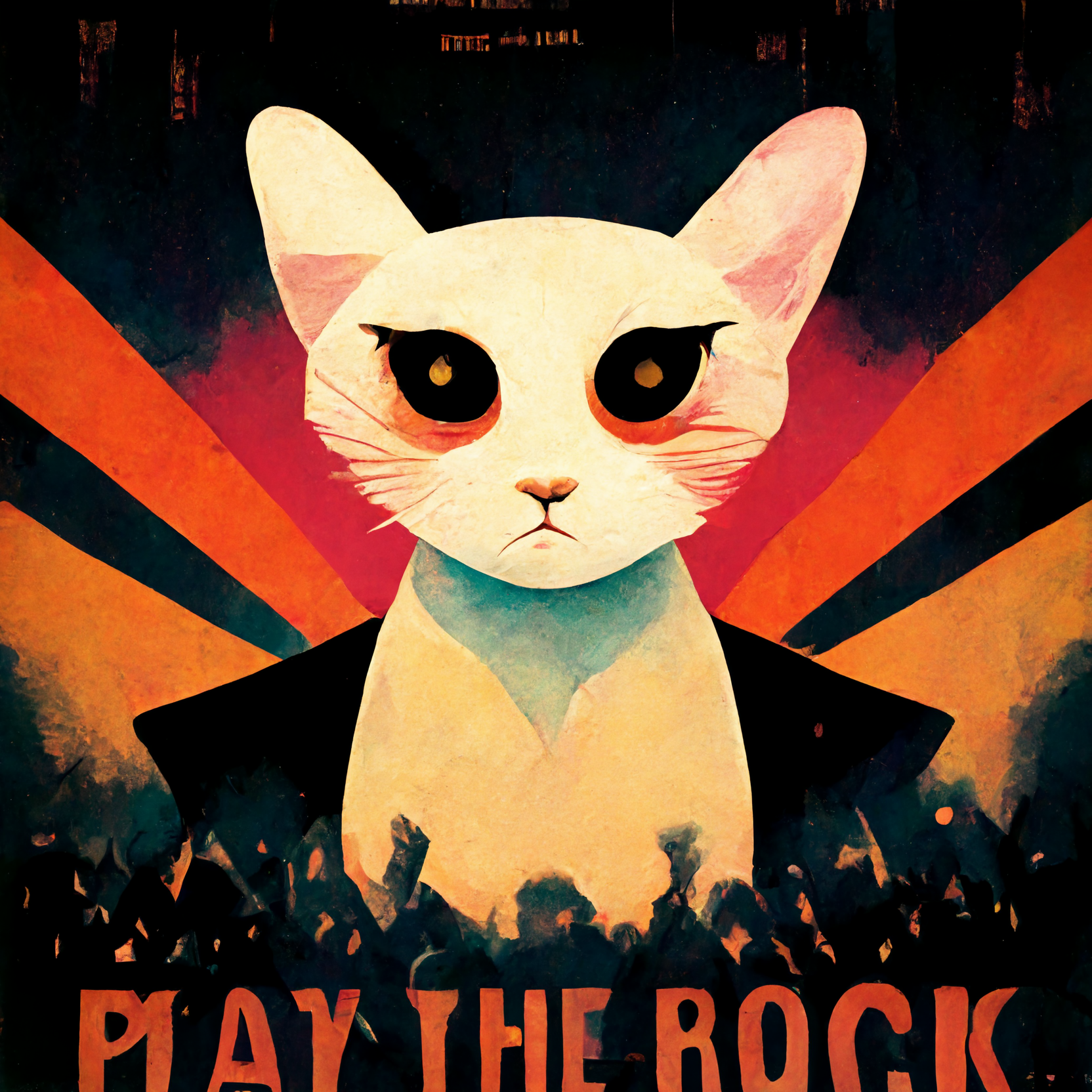 Halloween¶
September 2022¶
a halloween desk with a floating moon, beautiful woman sitting, spooky lighting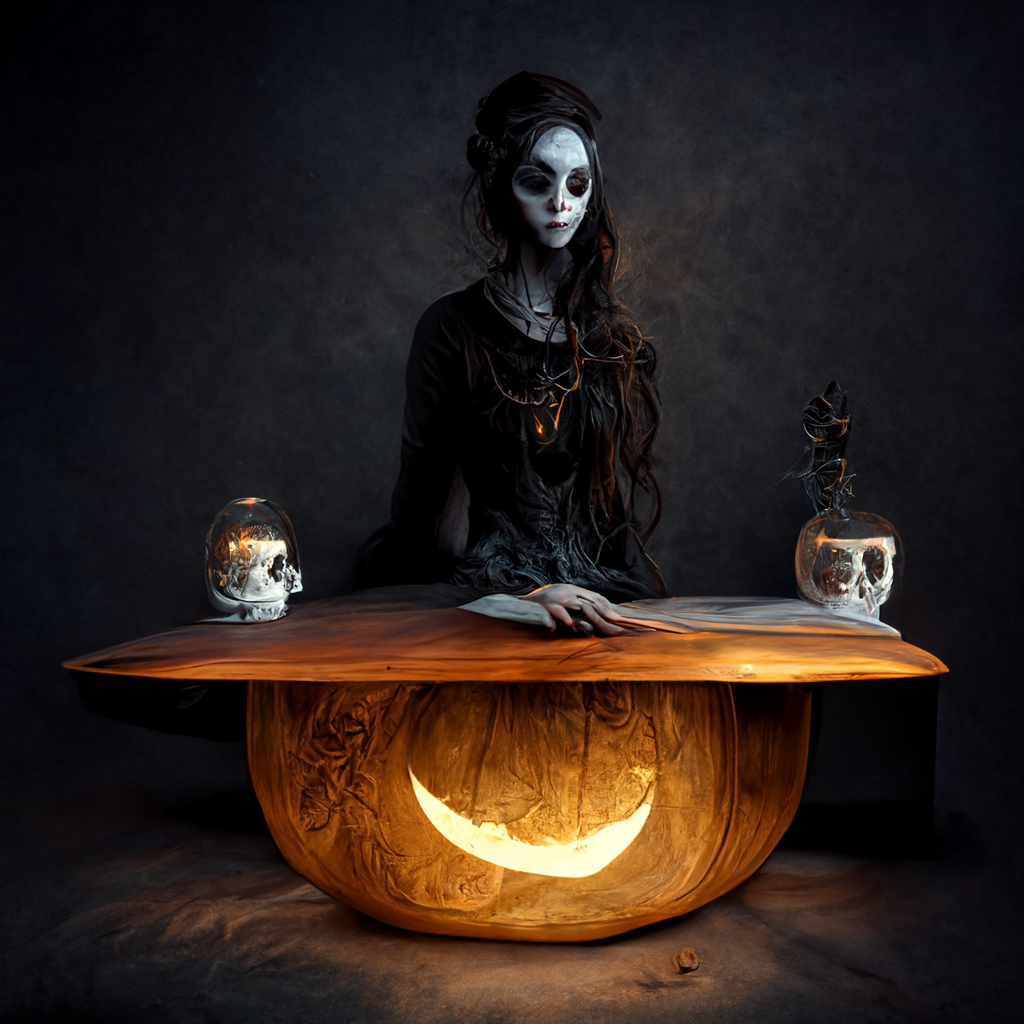 October 2022¶
For Halloween, I experimented with the prompt fluffy black pumpkin halloween cute, here are some of my favorites: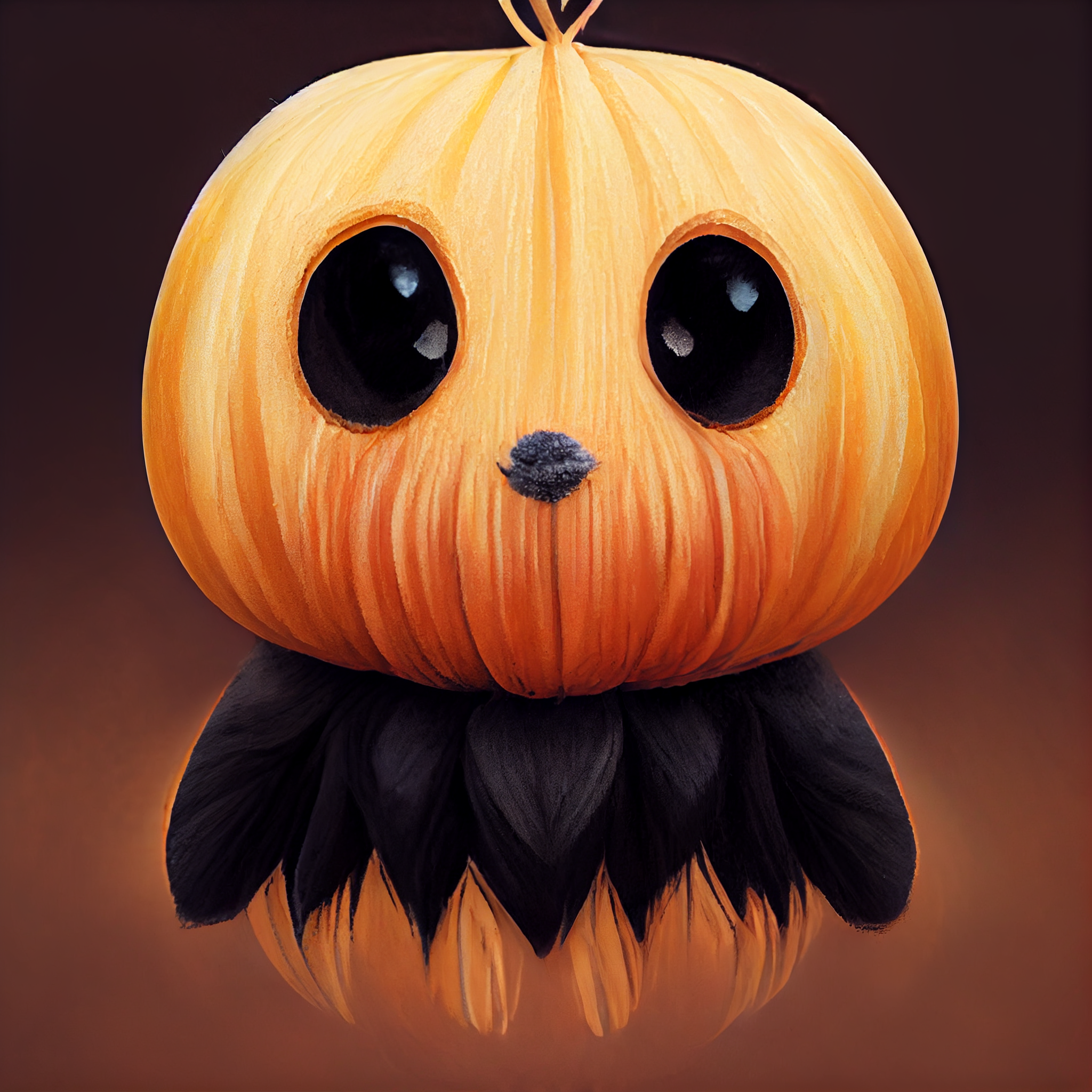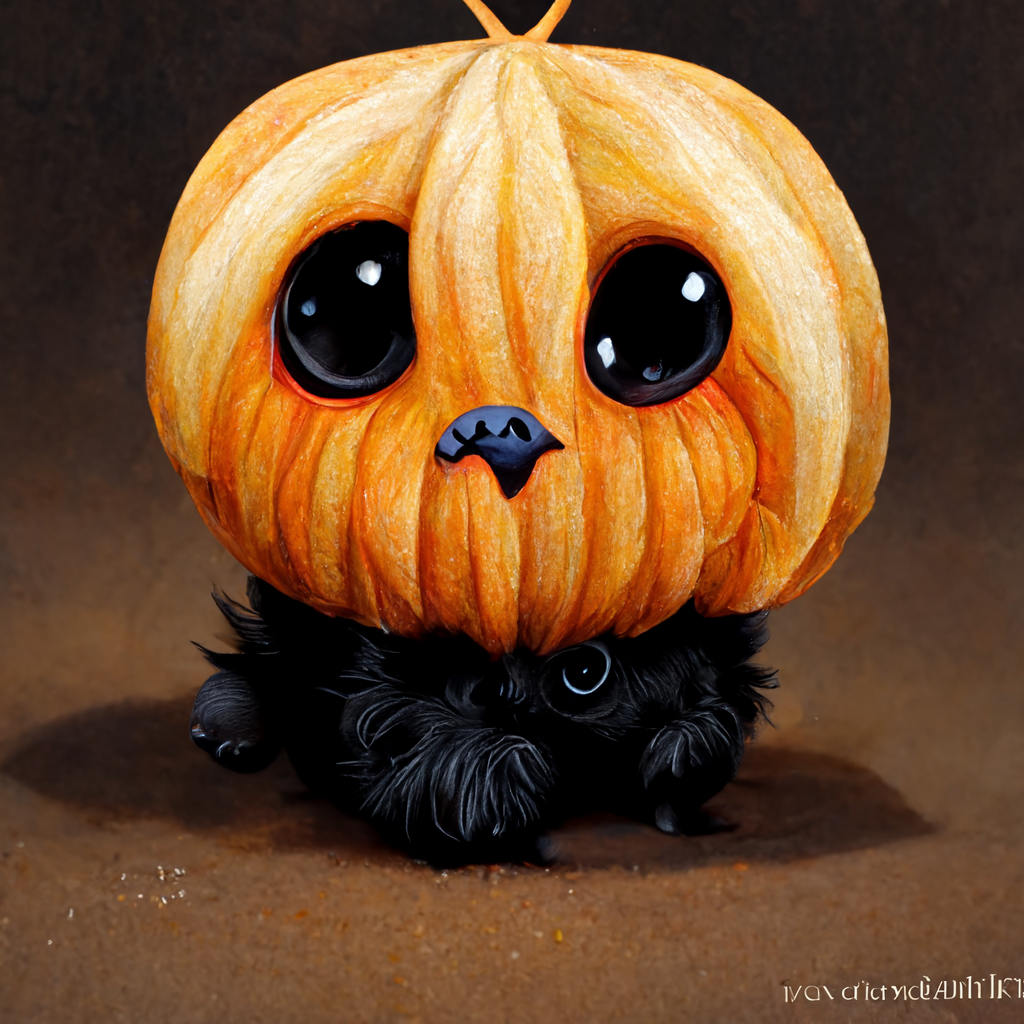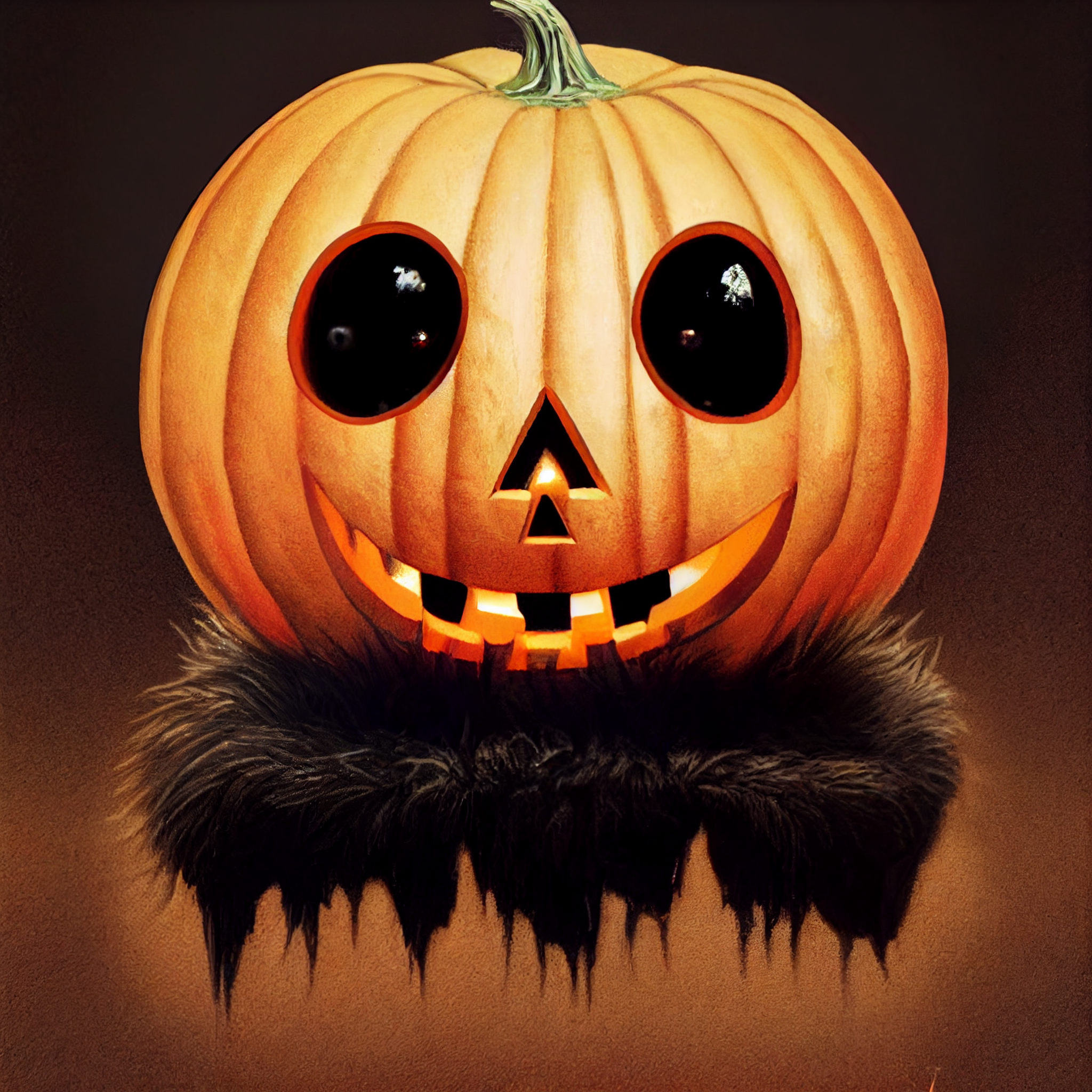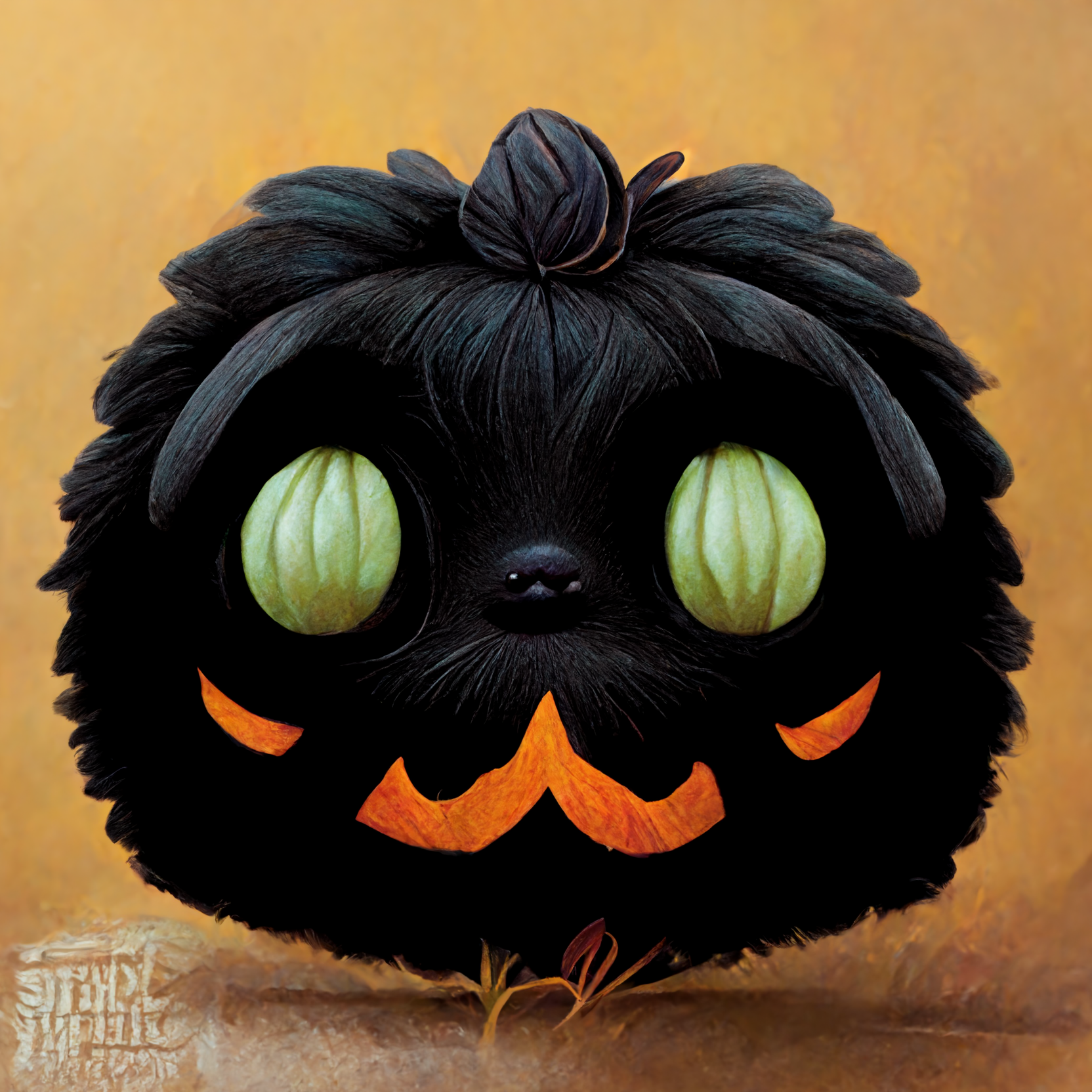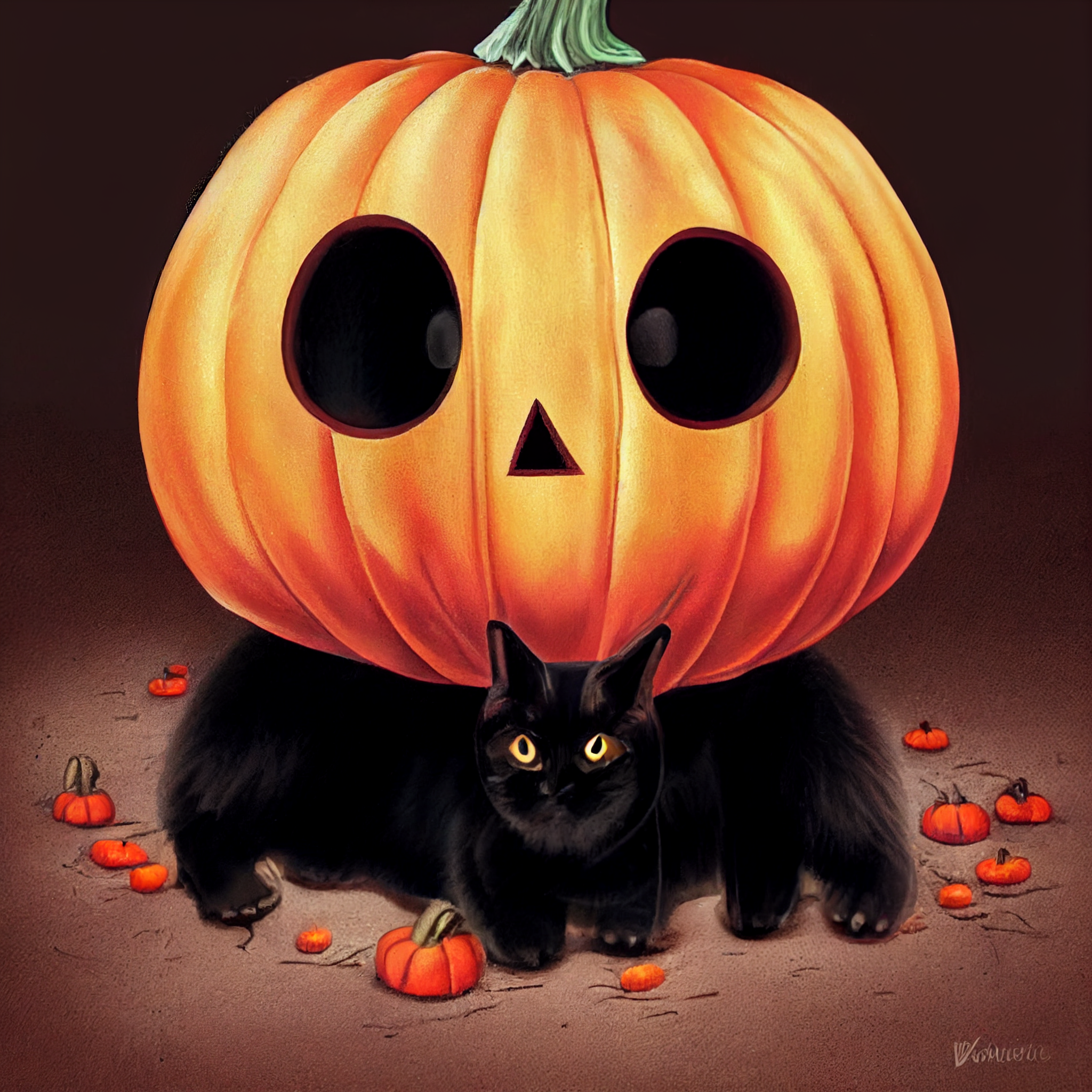 November 2022¶
I started using v4 almost exclusively. Especially now that I can do --ar 2:3.